About us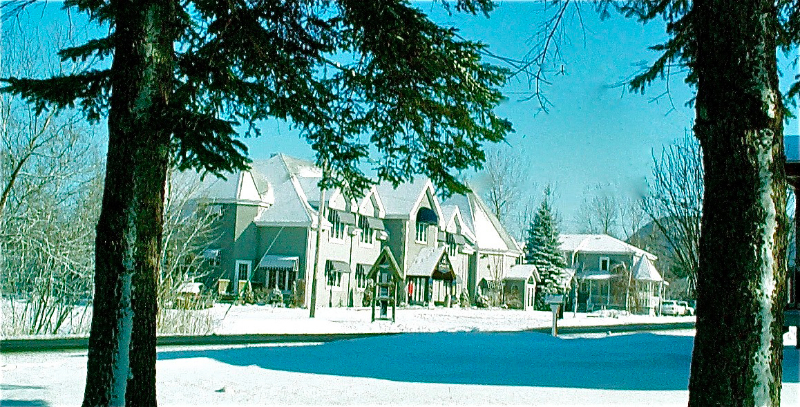 A Magical World of Chocolate… 
Come discover La Cabosse d'Or! With more than 100 different hand-made chocolates, cakes, pastries, ice creams and more, our traditional Belgian chocolaterie, just 25 minutes from Montreal, offers a magical experience for the chocolate lover! With our garden terrace, salon de thé, boutique, museum, and 18-hole chocolate-themed miniature-golf course – all situated under beautiful Mont-Saint-Hilaire – the whole family will delight in a fabulous day out !
25 Years of Chocolate Heaven!
Chocolaterie La Cabosse d'Or is celebrating its 25th birthday. For quarter of a century, the family-owned business, situated in beautiful Otterburn Park, has been producing world-class hand-made Belgian chocolates, pastries, ice creams and sorbets, attracting visitors from as far flung as Argentina, France, China, and New Zealand.
To celebrate, the chocolaterie has unveiled 25 divine new products, each suggested by their loyal customers. They include Scottish shortbread dipped in chocolate, pretzels dipped in chocolate, delicious s'mores, chocolate covered sponge toffee, and chocolate-dipped soft ice cream.
"We wanted to give something back to our customers," says Caroline Crowin, 34, General Director. "Many of them have been coming back for years, some of them for more than two decades, so we decided to ask them what they'd like to see. The results have been wonderful."
What began as a tiny operation in the kitchen of Martine and Jean-Paul Crowin in the winter of 1986 has grown into a chateau-like chocolate world, with 45 employees each dressed in traditional costume, a chocolate-themed miniature golf course, garden terrace, boutique, chocolate museum and salon de thé.
"This year we decided to renovate for our anniversary," says Crowin. "We revamped our terrace with teak furniture, a gazebo and fountain, refurbished our boutique and salon de thé, and re-carpeted our chocolate mini-golf course. It's all about creating a special destination that can attract and entertain families and chocolate-lovers for half a day."
The business was vastly different in the winter of 1986. The Crowins, newly arrived from Belgium, began preparing exquisite chocolates in the workshop adjoining to their home – now the east wing of the building. The daughters, Caroline, Candy, and Coralie, then aged 9, 5 and 1, along with their father Jean-Paul, began distributing pamphlets in the snow and handing out free hot chocolate to passers-by on the street. Soon, the roads became packed as customers poured in to try the famous goods.
Inspired by the sweet factory in Chitty Chitty Bang Bang, the Crowins decided to expand the building to accommodate the surging demand.
In 2006, Martine and Jean-Paul handed over the running of the business to their three daughters. The company attracts more than 100,000 visitors a year. It produces more than 50 hand-made chocolates, 24 ice creams and sorbets, and has won multiple Montérégie Grand Prix de Tourisme.